Board of Directors
Samuel Bernal
January 2018-June 2021
board.samuelbernal@rossmontessori.org
Samuel Bernal was born in Mexico City. He is a happy husband and a proud dad of two kids. He loves storytelling and that's why he became a journalist. He is passionate about radio, newspapers, movies, social media and every way of communication. He is VP for Entravision Communications Corporation and is a board director for English in Action, Mountain Family Health Centers, law enforcement Immigration Council and for Club Rotario. Last year he was awarded by the Colorado Broadcasters Association for his news shows and community events and by the Garfield County with a Humanitarian Service Award for his work with the Anglo and Latino community.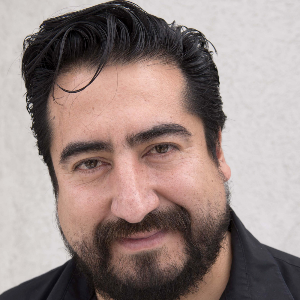 Sara Berry, Secretary
May 2016 - June 2019
board.saraberry@rossmontessori.org
Sara graduated magna cum laude with a BA in Philosophy and Literature from Lake Forest College, and she completed her MA in English at CSU where she taught English composition. She also holds an RSA/ESL diploma and has taught ESL in Indonesia. Currently, she teaches ESL and English at Colorado Mountain College. She enjoys spending time with her two Ross Montessori boys Aden and Lucas and has been a Ross Montessori parent volunteer for the past eight years.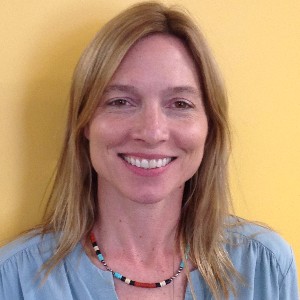 Karen Bradshaw
May 2017 - June 2020
board.karenbradshaw@rossmontessori.org
Karen has strong leadership and coaching background with over twenty-five years of experience in pharmaceutical, education, government and healthcare industries. Karen is the owner and head instructor at Rising Crane Training Center in Carbondale where she designs and implements martial art, leadership and family programs to over 120 clients and the community. Karen is an experienced Fifth Degree Black Belt in martial arts with 20 years of experience.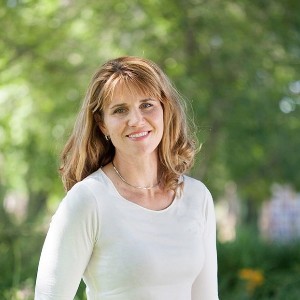 Anna Cole
May 2016 - June 2019
board.annacole@rossmontesori.org
Anna grew up in Cincinnati, Ohio where she attended one of the country's first public, Montessori K-6th grade schools. She attended the University of New Mexico for an undergraduate degree in Interdisciplinary Studies, Southern Oregon University for a masters of science degree in environmental education and returned to UNM for her doctoral degree in education. Anna was a founding board member of the Children's Kiva Montessori School, a charter school located in Cortez, Colorado. Anna lives in Carbondale with her children Henry, Caroline, and Maggie (attending Ross) and her husband Dustin.

PC Drew, President
April 2015 - June 2018
board.pcdrew@rossmontessori.org
In 2014, PC left active duty as a Marine Corps Officer and moved his family to Carbondale to start an educational technology company. He's passionate about leading people, technology, building new things, and fixing problems. He is thrilled to be elected to the school board position because he believes in Montessori and wants to be more involved in the future of his children's education. PC is currently the Chief Technical Officer of Sopris Apps, an online website development firm in Carbondale. He hopes his unique skills and experience in complex problem solving and large project planning will be valuable to the school as a board member. He graduated from CU Boulder with a Master's of Science degree in interdisciplinary telecommunications.

Andrew Karrow
May 2018-June 2021

board.andrewkarow@rossmontessori.org
Andrew is Chief Digital Officer at Alpine Bank. He is part of the five-person Senior Executive Team responsible for all aspects of leaving Alpine Banks over 130,000 customers and over 600 employees. Andrew's experience includes personnel development, corporate governance, compliance, and policy implementation. Andrew has extensive experiencing serving on various Boards of Directors since 1996. He is a volunteer cross country coach for Ross' Second Shift team.
Erik Kushto, Treasurer
May 2017 - June 2020
board.erikkushto@rossmontessori.org
Erik has 17 years of experience advising corporate and private equity clients globally on mergers and acquisitions, restructuring, strategic initiatives, and debt and equity financings. Erik has expertise in all aspects of financial review and analysis, including planning and budgeting. Erik served on the Board of Directors for The Peterson Garden Project which converted abandoned city lots into pop-up victory gardens, providing over 800 raised-bed plots to urban gardeners in Chicago along with educational programming focused on gardening, cooking, nutrition, and food security.

Kirsten Morey
January 2018-June 2020
board.kirstenmorey@rossmontessori.org
Kirsten Morey grew up in Irvington, NY and attended Union College, NY her freshman year. She moved to Colorado in 1991 where she graduated from the University of Colorado, Boulder with a BA in Science and played Division I tennis. She has lived in the Roaring Fork Valley for 22 years and has been a professional ski and tennis coach. Since 2005 Kirsten has been a Realtor and currently works for Coldwell Banker Mason Morse. She is a Certified EcoBroker and holds her GRI (Graduate Realtor Institute). Kirsten volunteered for the Green Team in Basalt for three years, where she helped write and implement green policies for the Town. Kirsten and her husband Rob, live in Carbondale and have two kids attending Ross Montessori.
Paul Smith
May 2018-June 2021
board.paulsmith@rossmontessori.org
Paul is a member of the State Bar of Colorado and the State Bar of New Mexico. Paul specializes in the areas of estate planning, business planning probate, trust administration, guardianships and conservatorships, elder law, and long-term care planning. Paul is published in Colorado Law periodicals regarding trust and estate law and has regularly presented to the Colorado Bar Association on trust and estate case law. Locally, Paul serves on the Valley View Hospital Foundation Internal Funding and Legacy Committees, as well as coaches youth hockey for the Glenwood Springs Youth Hockey Association. Paul is a member of the Rotary Club of Glenwood Springs.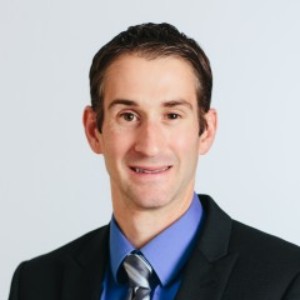 Advisory Board Members
Robin Cole, Long-time board and foundation volunteer, and parent
Carolyn Fisher, Founding Parent, and Former Board Member
Betsy Hoke, Montessori Educator
Kathryn Ross, Montessori Educator
Lori Ventimiglia, Former Board Member