Advisory Committees to the Board
3 months ago
Strategic Leadership Team

Ross Montessori is in the midst of an exciting strategic planning process under the guidance of consultant Jan Thirlby. A committee comprised of parents, teachers, staff, and board members has worked together to determine a vision of what Ross should become in thirty years time. This committee is also charged with creating the long and short-term goals that are needed for Ross Montessori to achieve its renewed vision. This committee will also serve to hold the school "accountable" to its long and short-term goals, and thus will also assume the role of the committee formerly known as the "School Accountability Committee." The desire is that the new Strategic Planning and Accountability Committee remains in place for many years to come to establish consistency in the process and to hold the school responsible for its own established goals. Please stay tuned for updates from the committee regarding Ross' vision, goals, and progress.
Finance

The Finance committee shall have the responsibility for establishing the budgeting procedure, recommending annual budgets to the Board for approval and review of financial performance against the budget; establishing and reviewing financial controls:appointment of independent auditors; and considering and recommending financing for long range capital projects.
Board of Directors
12 days ago
Sara Berry, Secretary May 2016- May 2019
Sara graduated magna cum laude with a BA in Philosophy and Literature from Lake Forest College, and she completed her MA in English at CSU where she taught English composition. She also holds an RSA/ESL diploma and has taught ESL in Indonesia. Currently, she teaches ESL and English at Colorado Mountain College. She enjoys spending time with her two Ross Montessori boys Aden and Lucas, and has been a Ross Montessori parent volunteer for the past eight years.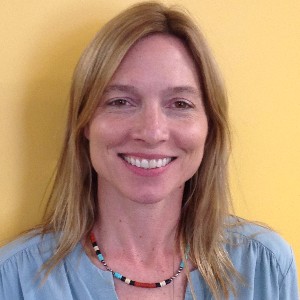 Karen Bradshaw
May 2017-May 2020
Karen has a strong leadership and coaching background with over twenty-five years of experience in pharmaceutical, education, government and healthcare industries. Karen is currently the owner and head instructor at Rising Crane Training Center in Carbondale where she designs and implements martial art, leadership and family programs to over 120 clients and the community. Karen is an experienced Fifth Degree Black Belt in martial arts with 20 years of experience.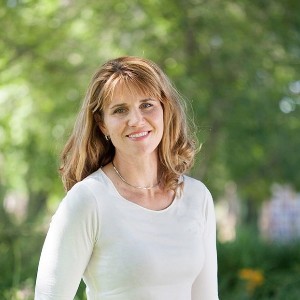 Anna Cole May 2016-May 2019

Anna grew up in Cincinnati, Ohio where she attended one of the country's first public, Montessori K-6th grade schools. She attended the University of New Mexico for an undergraduate degree in Interdisciplinary Studies, Southern Oregon University for a masters of science degree in environmental education and returned to UNM for her doctoral degree in education. Anna was a founding board member of the Children's Kiva Montessori School, a Colorado charter school located in Cortez. Anna lives in Carbondale with her children, who attend RMS (Henry, Caroline and Maggie. Her husband Dustin is a physician at Valley View Hospital. Anna currently works as a curriculum developer for the Crow Canyon Archaeological Center, developing curriculum that brings together people, places, culture and science.
Robin Cole, Vice President
May 2015-June 2018
Robin is from Princeton, New Jersey and moved to Aspen from New York City in 1997 to become Development Director of Dance Aspen and then Development Director at Aspen Santa Fe Ballet. In her fundraising and nonprofit career she has also worked for Aspen Community Foundation, New York Foundation for the Arts and Martha Graham Dance Company. She has a BA in English from Vassar College. Robin and her husband Alan have two children (one who currently attends Ross and an alum who attended K-8 and now attends Santa Catalina School in California. Robin was co-chair of the RMS Annual Fund from 2009-2011 and served as past president of the Mark Ross Montessori Foundation and as chair of the Shaping our Future capital campaign for Ross Montessori.
PC Drew, President
April 2015-April 2018
PC left active duty as a Marine Corps Officer and moved his family to Carbondale to start an educational technology company in 2014. He's passionate about leading people, technology, building new things, and fixing problems. He is thrilled to be elected to the school board position because he believes in Montessori and wants to be more involved in the future of his children's education. PC is the Chief Technical Officer of Sopris Apps, an online website development firm in Carbondale. He hopes his unique skills and experience in complex problem solving and large project planning will be valuable to the school as a board member. In November, 2017, he concludes his Masters degree from CU Boulder in Telecommunications.
Erik Kushto, Treasurer
May 2017-May 2020
Erik has 17 years of experience advising corporate and private equity clients globally on mergers and acquisitions, restructuring, strategic initiatives and debt and equity financings. Erik has expertise in all aspects financial review and analysis, including planning and budgeting. Erik served on the Board of Directors for The Peterson Garden Project which converted abandoned city lots into pop-up victory gardens, providing over 800 raised-bed plots to urban gardeners in Chicago along with educational programming focused on gardening, cooking, nutrition and food security.
Advisory Board Members
Carolyn Fisher, Founding Parent and Former Board Member
Betsy Hoke, Montessori Educator
Kathryn Ross, Montessori Educator

Lori Ventimiglia, Former Board Member and Staff at Colorado League of Charter Schools
The Montessori Method at Ross
over 2 years ago
The 100 year old Montessori method of education differs from more traditional approaches. Students are grouped together in multi-age classrooms (ages 5-6, 6-9, 9-12 and 12-14) allowing older children to master skills by helping to teach the younger children. Classrooms typically are made up of 24-30 students (8-10 of each age ideally) and are staffed by a Montessori trained teacher as well as a teaching assistant.

RMS's curriculum is extensive in its scope and diversity. Its major aspects include: Practical Life, Sensorial, Arithmetic, Language, Writing, Reading, Geography, History, Botany, Zoology, Art, Music, Spanish, Science and Outdoor Education.
There are few textbooks found in Montessori classroom, with the exception of our Middle School program. The classroom is set up as a prepared environment with numerous learning works in which the child engages at his or her own pace. Various teaching styles such as visual, auditory, and hands-on are used in each classroom. Maria Montessori deemed that the hand is the chief teacher of the child. Because of this hands-on experience, second language learners often do well even before they are fluent in English.
Students have long blocks of uninterrupted work time (typically 3 hours) every morning to allow in-depth exploration of a particular subject or material or to engage in as many activities as is deemed applicable to their age-level.
Dr. Maria Montessori understood that children learn best through their own efforts, thus the teacher's primary role is to follow each child's developmental progress and gently guide him/her toward progressively more challenging academic pursuits. Teachers frequently give small group lessons as well as individual instruction rather than whole class lessons. Students are always encouraged to use the tools provided to work toward their academic potential, persevere with difficult challenges and personally correct their own work. Students are able to work either alone or in small groups and move freely about the classroom during the day. Parents are also an integral part of Montessori schooling and volunteering for activities is common and encouraged
The main goal of the Montessori approach is to develop the joy of learning. In essence, Montessori helps bring out each child's gifts. The Montessori method of teaching helps students reach their academic potential through directed but non-competitive activities producing students who are confident in their academic knowledge as well as in their problem-solving skills. These students often go on to become leaders in their communities because of the skills developed during their school years.
Mark Ross Montessori Foundation
5 months ago
The Mark Ross Montessori Foundation (MRMF) is a 501(c)3 entity whose mission is to provide financial support to Ross Montessori School (RMS). We oversee and participate in major fundraising campaigns and events, grant requests, and individual donor solicitation. These monies are used by RMS for construction and renovation of facilities, educational programming, teacher development, and operational support.
Jake Allen, President
Jake is a Colorado native with roots in the Roaring Fork Valley dating back to the 1890s. He and his family moved here from Denver in 2010. Jake is a Basalt Middle School teacher who also sold real estate with Aspen Snowmass Sotheby's for many years. He has also worked as a health care policy advisor in the US House of Representatives and as a lobbyist for Denver Health prior to relocating to the valley. Jake attended the University of Colorado at Boulder and has a degree in Political Science. He is pleased to serve on the board and to help with continued development at Ross.

Amanda Benis

Gregory Mohl, Treasurer
Greg has been a tireless volunteer at Ross the past ten years and has served in many different roles on both the Mark Ross Montessori Foundation Board and the Board of Directors. He was key in guiding our finances during many phases of Ross' existence and his the proud father of a Ross alumni and currently has a middle school child in attendance, as well. Greg is a CPA at Bishop and Mohl in Carbondale.